Upcoming Fire and Ice author Melissa March took the time to interview the "queen of chic-lit" Joanne Rawson about her most recent Melange release, "Always Mr. Wrong."
 ~ * ~ * ~ * ~
Melissa: Nothing stays cemented in a girls mind like her first real crush. Who was your first serious crush?
Joanne: Oh my, that was a long time ago. In the words of Greta, from Sound of Music, I was sixteen going on seventeen. He was seventeen going on eighteen.
First day back at school in the lower sixth form, he walked into the registration room, and I felt my face blush, my stomach fluttered and if I had been standing, I am sure my knees would have buckled. He was much taller and well built than any of the other guys in my year. He had a cheeky smile, and oozed confidence, so why had I never seen him before? It turned out he was retaking the lower sixth, hence his maturity!
Like having a new car, every car you see is the same as yours, I saw him everywhere, popping up in the most unexpected places. Then the bombshell came, I saw him with a girl from the upper sixth. Like Clare my life was ended, I would never find love again. Weeks later I was trying to forget him, praying for a miracle that he would see me across a crowed room, and knew right then and there he couldn't live without me. "Yeah, like that is so going to happen." Said my best friend.
Oh yea of little faith. It was as I was standing in the lunch line, someone muscled in at the back of me. An arm slipped around my waist, and whispered in my ear, "would I like to have lunch with him."
My crush became my first love, for two years after.
Melissa: This story invites us to be a part of how Clare met Guy.  I always love a good how-did-they-meet story. So….how did you meet your husband?
Joanne: Having just got out of a relationship I was so off men. I had gone to my friend Polly's for the weekend; I sat in a pub having a quite drink, when the proprietor placed a fresh glass on the table. "It's from John," pointing to a hunk in tight jeans, denim shirt and a waistcoat. Yummy! Much to Polly's amazement, I asked him to join us. We talked for a while, had a couple more drinks and then Polly and I left. A couple of hour later the phone rang, it was him, apologising for it being so late, but it had taken him an hour to find Polly's phone number. Next night he took me out, and since then we have never spent a day apart.
Melissa: Clare's friend Jess doesn't know that Clare and Guy have history so she plays matchmaker. Have you ever played matchmaker or had someone try to fix you up?
Joanne: When I was a restaurant manager, on Sundays we had anything up to a three-hour waiting list. Every Sunday, I had an elderly man who came in asking for a table of one, which always caused me trouble taking up a table of two for a one. Anyway, one Sunday a lovely elderly lady came in asking for a table for one, not long after my regular guy. Talking it over with my assistant Jason, wondering if I could ask them to share, he thought I was crazy. Even so, I wandered over put my solution over to my regular guy, then took him and introduced him to the lady. I could not believe it they both agreed. For the next six months, I was at that restaurant they came in every Sunday and during the week. Not sure how it all ended.
Melissa: Have you ever had a bad Star Wars fantasy episode?
Joanne: Not a bad fantasy as such, but enough to put me off having one.  I was dating this guy, with long unruly hair, a bushy beard, that I found a rather intellectual, cultured and mature, seeing as I was going through my arty, farty, intellectual phase at that time. Then one-night things got a little amours; off came his shirt, and to my horror, the beard continued down his chest, and around his back, yes folks I was dating Chewbacca. Just to say every time now I see Chewbacca I cringe.
Melissa: I love English sayings. But I'm not familiar with one in the book. What is silly o'clock?
Joanne: I am not sure if it is an English saying, but it is a saying I use. Instead of saying, "She rang me at three o'clock in the morning." I would say, "she rang me at silly o'clock this morning." My friends would know it was an inappropriate time of the morning she called.
Melissa: Your character Eleanor was a hoot. Is she based on someone you know?
Joanne: Mainly I make up my characters, but there perhaps is a mix match of people I know, or that I have observed. Some of the tales I tell are real life stories from people I have met over the years.
 ~ * ~ * ~ * ~
About Joanne Rawson
Joanne Rawson was born and brought up in Derbyshire England. After leaving college in 1984, she headed off to be an au pair in the Loire Valley, France for one year.
Returning back, to England, Joanne worked work for Derbyshire Education Authority in special education, and then for Derbyshire Social services working with adults with learning and physical difficulties.
In 2005, Joanne and her husband decided to give up their hectic lifestyle, after ten years of managing branded restaurants around London's M25, now spending her time in England, Goa, and Malaysia, writing romantic novels and short stories.
Melange: www.melange-books.com/authors/joannerawson/index.html
Blog: http://authorjoannerawson.blogspot.com
~ * ~ * ~ * ~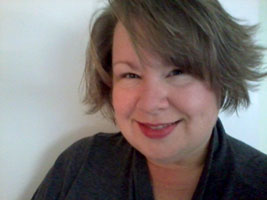 About Melissa March
Melissa March lives in Pennsylvania with her husband and son. Love You To Death is her first published novel.
She gravitates toward YA fiction and is currently working on three other novels, expanding her genre to include an adult mystery.
She spends most of her time writing, trying to figure out how to work her blog site, and chasing after her toddler.
Website: www.melissamarch16.com 
Facebook: www.facebook.com/melissa.march.963
~ * ~ * ~ * ~
~ * ~ GIVEAWAY ~ * ~
Leave a comment below to be entered to win a copy of "Always Mr. Wrong"
A winner will be chosen on March 16, 2014